As a trainer, Stephanie delivers a range of training packages to the specialist family violence sector and non-specialist sectors across Victoria.
Stephanie is a social worker with experience working with women and children in both homelessness and specialist family violence services. Prior to joining Safe and Equal, she was employed as a family violence outreach worker with the Salvation Army in the western suburbs of Melbourne.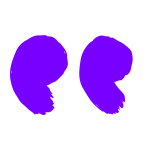 Throughout my career working with women and children, I have witnessed the prevalence of family violence and the significant impact it has. All people deserve to live a life free from violence and abuse, and we all have a part to play in building a society where all people are safe and respected.