Lina supports the delivery and implementation of all programs related to prevention sector development, including capability and networking events, the Partners in Prevention bulletin, and developing tools and resources for practitioners. She also supports delivery of Safe and Equal's annual prevention conference, PreventX.
Lina has worked in the family and gender-based violence sector for several years, in including roles at WESNET and EQI. She has coordinated, designed and implemented many campaigns to raise awareness and support the prevention of violence against women and girls.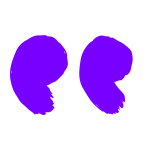 I didn't realise that some of the experiences I had growing up were actually misogynistic and of an abusive nature until I started working in this space. For so long, I had both internalised and naturalised these experiences because I either thought that they were normal at the time, or, on the few times I did speak up, I was gaslit into thinking it was all in my mind. I don't want this to ever happen again to anyone. I don't want women to feel unsafe, unheard or that they owe themselves to others against their wishes, because that is what the patriarchy expects of them.