Working within the Sector Development Unit, Ellen's role is focussed on supporting the implementation of state-wide practice frameworks and building the capacity of the specialist family violence workforce.
Prior to joining Safe and Equal, Ellen spent five years at Safe Steps Family Violence Response Centre, holding various roles from case manager to senior practitioner and program lead. She managed both Safe Steps' case management program and residential refuge and has extensive frontline experience working with victim survivors within a crisis context.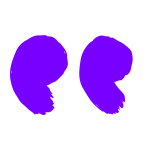 Throughout my career I have seen first-hand the ways family violence impacts not only individual victim survivors, but families and our communities as a whole. As a feminist, I believe in working towards a society free from patriarchal power structures, where everyone can live free from violence regardless of sex or gender.