As Finance Manager, Julie leads and progresses the work underway within Safe and Equal to consolidate and integrate organisational assets, liabilities, systems and reporting frameworks. She is responsible for the oversight, management and consolidation of Safe and Equal's financial systems, processes and infrastructure.
Julie has worked as an accountant for thirty years, running her own public accounting practice for 15 years. She was also Treasurer at DV Vic for ten years, and had a strong connection with the team there.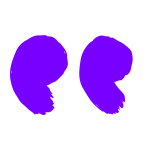 Working as an accountant and a tax agent gave me an insight into the impacts of financial based family violence and coercion. This more subtle form of violence is endemic and must be stopped.