Ashley works closely with the Learning and Development Project Manager to deliver an internal pilot project focused on best practice in an RTO context. Drawing on adult learning principles, Ashley maintains, enhances and develops rich and engaging learning programs and designs interactive, social and collaborative online activities.
Ashley has worked in training and development for 16 years, including community-based training in correctional facilities for the last 5 years.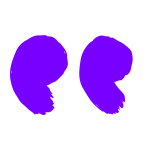 I am passionate about growing my skills in training development for sectors that want to be part of the solution to community issues. I want my skills to make a difference in people's lives.