As Safe and Equal's Business Partnerships and Engagement Advisor, Robyn coordinates the development and delivery of tailored professional development and capability building products and services with a particular focus on private sector settings and workplaces.
Robyn was previously the Operations and Transition Coordinator at DVRCV, coordinating the merge between DVRCV and DV Vic. She has extensive experience in training, systems and program management across a wide range of community organisations, both locally and internationally.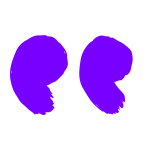 I am a feminist that believes in a fair, equitable society, where everyone is safe and free from violence.