Marina leads the integration of primary prevention across the organisation, and manages the Primary Prevention Unit with a focus on workforce development, building and sharing specialist expertise, and contributing to stronger coordination of prevention efforts across organisations and sectors.
Marina has over twenty years' experience in research and programs that support HIV treatment and prevention, sexuality education, LGBTIQ health and wellbeing, and family violence prevention and response. She was previously Director of Rainbow Health Australia, and a policy research fellow at the Australian Research Centre in Sex, Health and Society.
Marina led the development of the Pride in Prevention suite of resources, and has authored a wide range of academic publications, reports, resources and practice guides. She specialises in strategic approaches to workforce capability-building, sector development and systems thinking, and evidence-based policy development.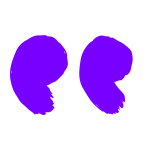 I have worked my whole career in roles that involve the application of research in policy and programs that aim to change minds and improve lives. Especially for victim survivors, and those who experience marginalisation and oppression, primary prevention is about hope – and situating our efforts within an ever-accelerating movement for change. It's exciting to be part of this!