​​Jelena leads the Sector Development Unit in the development of innovative state-wide policy solutions on significant workforce capability and supply issues; oversees the design of Safe and Equal's workforce strategy; and ensures the organisation is well positioned to respond to the growing family violence workforce development needs across the state. She also provides high-level policy and strategy advice to a range of internal and external stakeholders.
Jelena has held numerous roles in various organisations across Canada, the UK and Australia, including as a practitioner, program manager and in leadership, strategic development, planning and policy. Prior to joining Safe and Equal, Jelena was at the Centre for Workforce Excellence in Family Safety Victoria.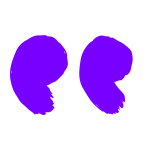 What you do makes a difference, and you have to decide what kind of difference you want to make.
- Jane Goodall