As Policy Manager, Kate is responsible for the day-to-day management and coordination of the Policy Team, as well as supporting policy and advocacy activity across the organisation. Kate supervises and leads the Policy Team to support engagement with a broad range of issues that intersect with family violence, emerging policy development and implementation, law reform and system design.
Prior to joining DV Vic / Safe and Equal as a Policy Advisor, Kate worked with the Salvation Army for 7 years, seeking to influence policy change on a range of social issues including homeless, family violence, out of home care, disaster recovery, substance abuse and poverty. She has also worked in research and advisor roles for the Victorian National Party and the Minister for Aboriginal Affairs.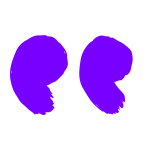 Family and gender based violence has affected me and every woman I know in some way. I believe that no one should have to live in fear or be prevented from being able to be their full selves and live their best life because of their gender. Ending family and gender-based violence takes efforts from all angles. Policy change is one lever, and I am privileged to contribute to the cause in this way.