As Communications Manager, Hayley leads the design, development and implementation of Safe and Equal's communications activity. This includes strengthening the profile of the specialist family violence sector; deepening public and member engagement with the peak; and supporting Safe and Equal's advocacy objectives.
After studying acting for several years, Hayley moved into experiential marketing where she created communications, content and live experiences for corporate brands. With storytelling at the heart of everything she does, Hayley is passionate about collaborating with and leading teams to create impactful and unforgettable messaging.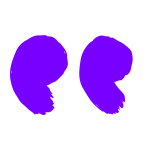 Everyone has the right to feel safe and empowered. I feel strongly that we can impact perceptions and habits by sharing stories and shifting the narrative through language and experience. If I can contribute to changing perception in even the smallest of ways, that would be both a personal and career highlight.