Working closely with the Communications Manager, Melanie plans and coordinates media and communications activities to support organisational objectives. She leads the day-to-day coordination and support for media engagement, develops editorial content, and supports broader communications and engagement activity across the organisation. 
Melanie has held a number of roles in the family violence sector and is an award-winning filmmaker. She holds a Master of Screenwriting and a Master of Film and Television, and teaches screenwriting at The Victorian College of the Arts. Her film work explores the personal and political dimensions of violence against women and children, trauma, and identity.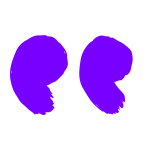 I am committed to the fight to end gender-based violence and structural discrimination. This role gives me the opportunity to use my love of storytelling to drive a change narrative and increase public awareness of and discourse on family violence.