In her role as Primary Prevention Officer, Lucy supports the Prevention Practice and Workforce Development team, as well as the Primary Prevention Unit as a whole, across areas such as the development and delivery of training, resource development and stakeholder engagement.
Lucy's previous experience includes working at Safe Steps Family Violence Response Centre as a Crisis Support Worker, and interning at Gender Equity Victoria as part of her Masters of Public Policy and Management.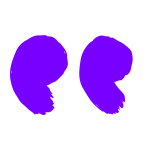 I have seen the effects of family violence in our community and understand that incidences of family violence, gender-based violence and gender inequality are preventable.