Hannah supports the delivery and implementation of all programs related to prevention sector development, including capability and networking events, the Partners in Prevention bulletin, and developing tools and resources for practitioners. She also supports delivery of Safe and Equal's annual prevention conference, PreventX.
Hannah previously worked in DV Vic/DVRCV's Operations, Quality and Governance team, leading and coordinating the delivery of internal and external projects and primarily supporting the workforce development unit with the set-up and implementation of family violence response training.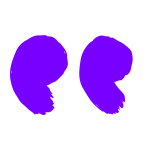 I am passionate about all things primary prevention in Public Health and the power within communities to drive social change. I believe in gender equality and dream about the day when diversity is fully celebrated and all people have equality at home, work and in the community.