In her role as Prevention Workforce Development Advisor, Erica leads the strategy, design and development of primary prevention training packages and workshops. Erica brings curiosity and care to her work and is committed to creating spaces for practitioners that enable deep learning, reflective practice, and celebration.
Erica draws from her experience working in a range of primary prevention projects and training in the family violence sector, including working at The Sexual Assault & Family Violence Centre and her involvement with the Safer and Stronger Communities Project (Barwon).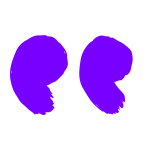 The power of the collective is a beautiful thing – I am constantly in awe of primary prevention practitioners, all of whom together, are contributing to long-term social and systemic change.