Sara supports the implementation and delivery of organisation-wide capacity building activities through the lens of operations, quality, and governance. This includes the set-up, coordination and delivery of online and face-to-face capacity building programs and projects, to both internal and external stakeholders, as well as responsibility for the maintenance, integration, and systems improvements of aXcelerate, Canvas and related platforms.
Prior to moving to Australia, Sara worked for an educational non-profit as a program coordinator, helping schools/non-profits/institutions develop and implement language programs and qualifications. She is also a Red Cross volunteer, coordinating Psychological First Aid training for Victorian Emergency Response volunteers.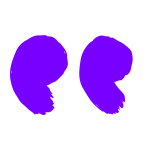 I believe a world without violence is attainable, and love having the opportunity through my work here to put the skills I have to good use and contribute in the best way I can. I long for the day we can all live in an equal society, where each person can live free from the fear or threat of violence, and I'm determined to play my part in making this a reality.