Tharaka manages the Workforce Development Training team within the Sector Development Unit and collectively ensures that the training packages and training delivery are effective and above industry standard. He also oversees training related projects and ensures that milestones are consistently met, and objectives successfully achieved.
Tharaka has a background in management, lecturing, training and administration in multiple industries including Education, Technology, Manufacturing and Insurance. Tharaka holds a Master of Business Administration, and prior to joining Safe and Equal was a Program Lead with Monash Professional Pathways.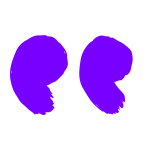 When a single lamp lights a thousand more lamps, it creates a powerful collective light; and yet its individual brightness doesn't diminish. Collaborate, share and empower.