'What is Primary Prevention?' aims to promote understanding of work across the continuum from prevention to response, as well as provide practical suggestions to improve connection.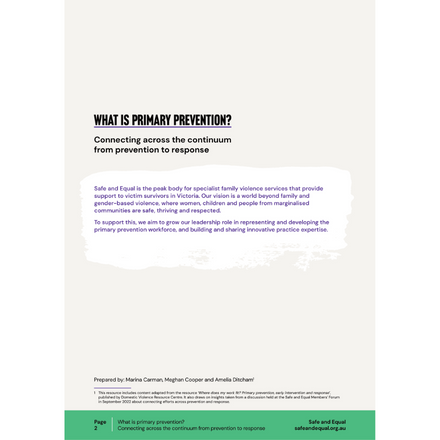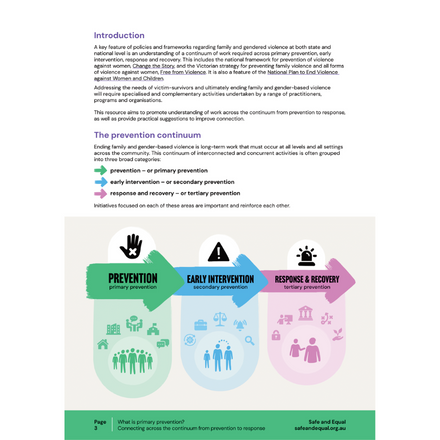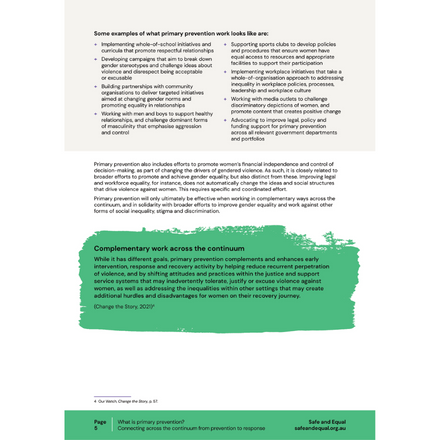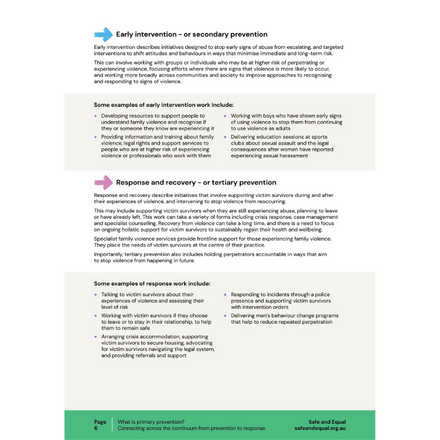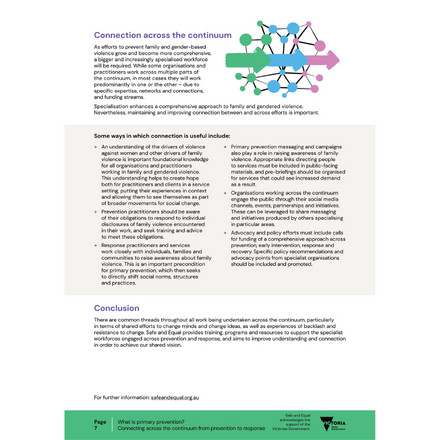 Ending family and gender-based violence is long-term work that must occur at all levels and all settings.   
A key feature of policies and frameworks looking at family and gendered violence at both state and national level is an understanding of a continuum of work required across primary prevention, early intervention, response and recovery is  
across the community. This includes the national framework for prevention of violence against women, Change the Story, and the Victorian strategy for preventing family violence and all forms of violence against women, Free from Violence. It is also a feature of the National Plan to End Violence against Women and Children.  
Addressing the needs of victim-survivors and ultimately ending family and gender-based violence will require specialised and complementary activities undertaken by a range of practitioners, programs and organisations, across the continuum.