Safe and Equal and the Expert Advisory Panel have developed a series of resources and templates to support other services and organisations in their engagement with survivor advocates.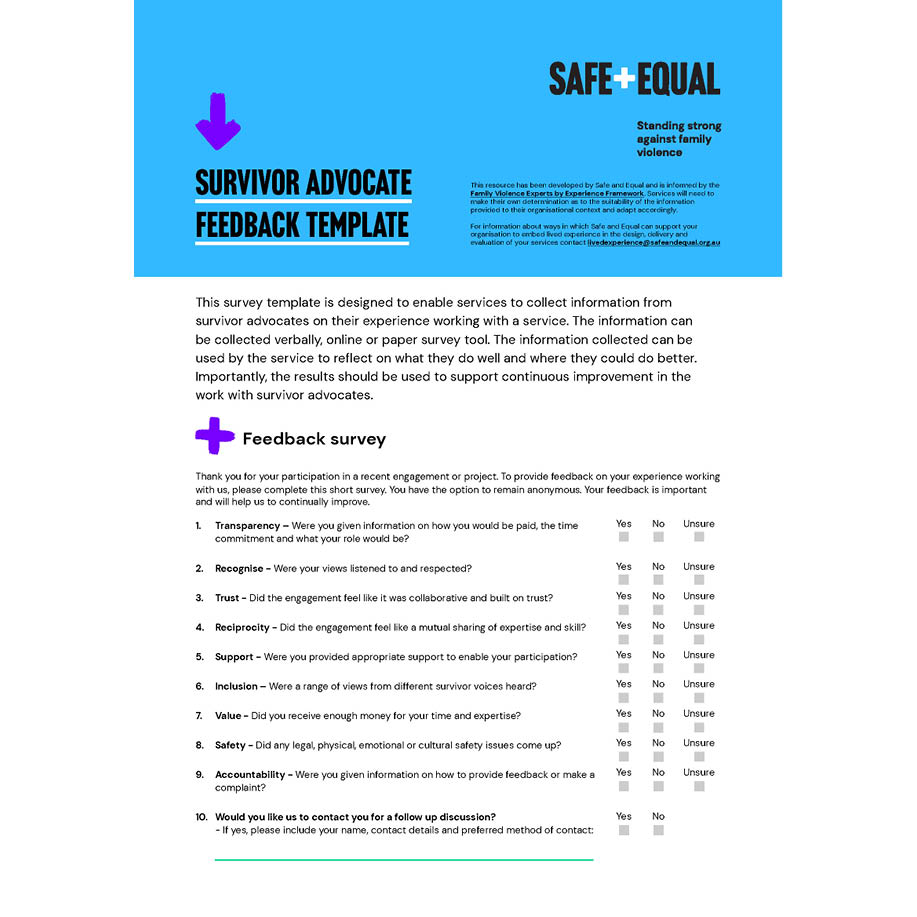 This survey template is designed to enable services to collect information from survivor advocates on their experience working with a service.
The information can be collected verbally, online or paper survey tool. The information collected can be used by the service to reflect on what they do well and where they could do better. Importantly, the results should be used to support continuous improvement in the work with survivor advocates.
Services will need to make their own determination as to the suitability of the information provided to their organisational context and adapt accordingly.
For information about ways in which Safe and Equal can support your organisation to embed lived experience in the design, delivery and evaluation of your services contact livedexperience@safeandequal.org.au.