Safe and Equal and the Expert Advisory Panel have developed a series of resources and templates to support other services and organisations in their engagement with survivor advocates.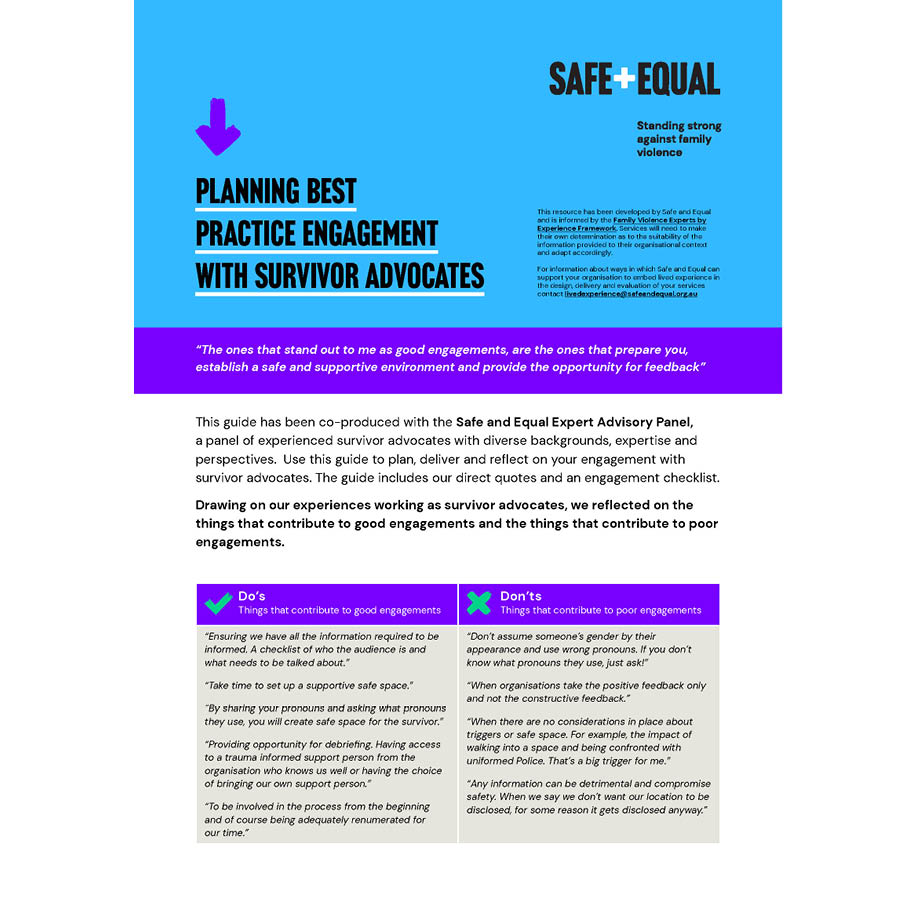 This guide has been co-produced with the Safe and Equal Expert Advisory Panel, a panel of experienced survivor advocates with diverse backgrounds, expertise and perspectives. Use this guide to plan, deliver and reflect on your engagement with survivor advocates. The guide includes our direct quotes and an engagement checklist.
Drawing on our experiences working as survivor advocates, we reflected on the things that contribute to good engagements and the things that contribute to poor engagements.
Services will need to make their own determination as to the suitability of the information provided to their organisational context and adapt accordingly. For information about ways in which Safe and Equal can support your organisation to embed lived experience in the design, delivery and evaluation of your services contact livedexperience@safeandequal.org.au.