Megan works on the day-to-day management of Safe and Equal's communications channels including our websites, newsletters, social media and online community platforms.
Megan is a digital marketing specialist with experience in a range of agencies, consulting with a range of businesses on making the most of their digital presence. She holds a Bachelor of Commerce (Marketing/Management) and a Master of Marketing Communications from the University of Melbourne.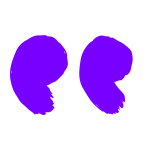 Gloria Steinem said, "Every movement has come from people sharing their stories." Statistically, and from my personal experience, many women and people from marginalised communities have experienced or know someone who has experienced family or gender-based violence. It's a privilege to give a platform to these stories, to bring these experiences into the light, and to advocate for equality and safety for all.