As part of Safe and Equal's Quality and Governance Unit, Tyra provides operational and administrative support to the organisation and its implementation of capacity building activities. This includes supporting the delivery of online training, client services, systems support, HR and day-to-day operations.
Tyra joined Safe and Equal in September 2021 and has previously held roles in the insurance industry. She is enjoying working with her incredible team and looks forward to being involved in many projects and programs in the future.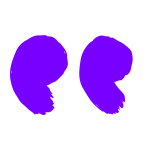 I believe everyone deserves to live a life where they feel safe, protected, and heard. Every day at Safe & Equal is meaningful to me because I know I'm contributing to the work involved in supporting, empowering, and advocating for victim survivors to live lives free from violence.