As our Lived Experience Program Officer, Rebeca supports Safe and Equal's lived experience program administration activities, including the provision of program coordination and peer support to survivor advocates working with Safe and Equal. 
Rebeca is an experienced survivor advocate, published writer and campaigner. An inaugural and founding member of Safe and Equal's Expert Advisory Panel, Rebeca's advocacy experience includes TV appearances, radio hosting, roundtables, public speaking engagements, as well as federal and state campaigns. Her latest successful campaign with SANDS Australia/Red Nose saw legislative changes to parental leave in recognition of stillborns, and she regularly applies her lived experience expertise to inform research and reform in the family violence system.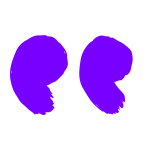 Women endure entire lifetimes of these indignities—in the form of catcalls, groping, assault, oppression. These things injure us. They sap our strength. Some of the cuts are so small they're barely visible. Others are huge and gaping, leaving scars that never heal. Either way, they accumulate. We carry them everywhere, to and from school and work, at home while raising our children, at our places of worship, anytime we try to advance.