Based within the Policy, Communications and Engagement Unit, Naomi plays a key role in devising and executing strategic plans for advancing key policy changes in line with the organisation's advocacy strategy and based on evidence, practice expertise and lived experience.
Naomi previously worked as a family law barrister in the UK, representing vulnerable women and children. She has created and delivered training projects to practitioners and the judiciary on family violence and supporting victim survivors through the legal system, and provided legal advice on numerous family violence policy submissions to the UK's Ministry of Justice.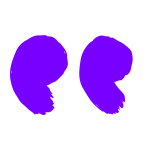 I am a proud and vocal feminist and I am constantly frustrated by the continuation of oppressive patriarchal structures and the consequent exposure of marginalised communities to intersecting levels of discrimination. At Safe and Equal I strive to constantly learn and grow so as to enable me to advocate for the rights of victim survivors of gender-based violence.