Working within the Sector Development Unit, Kristy works across multiple projects focussed on strengthening and supporting the family violence sector.
Previously, Kristy has worked in multiple roles supporting women and families experiencing and recovering from family violence. She spent the last few years working as a family violence workforce development trainer and senior training advisor at DVRCV, developing and delivering a suite of trainings focussed on family violence response practice within Victoria.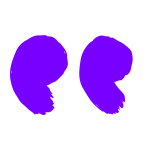 I am proud to work for an organisation that advocates for the safety and wellbeing of all families across Australia. At Safe and Equal, I feel so fortunate to work with colleagues who so generously share their wisdom, knowledge and experiences, and so passionately dedicate their energy and time to ending family violence.