In her role as Policy Advisor in the Primary Prevention Unit, Khyaati leads on and contributes to the development of state and national policy submissions and advocacy relating to the primary prevention of violence against women and gender equality.
Khyaati has worked in both the Primary Prevention and Gender Equality units within the Victorian Government Office for Women, and most recently, on the implementation of the Gender Equality strategy at the Peter MacCallum Cancer Centre. She is committed to bringing empathy, curiosity, and a dose of humour to the workplace, and is enthusiastic about all that she can learn from others.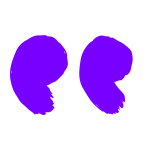 I feel incredibly lucky to be working alongside so many brilliant peers working towards long-term positive change. The shared commitment across the prevention sector fills me with so much optimism for a safer and more equal future for all.