As a trainer, Kelly delivers a range of training packages to the specialist family violence sector and non-specialist sectors across Victoria. This includes delivering MARAM to professionals in the sector, and working on projects for the development of new materials to meet sector learning needs.
Kelly has worked in the social justice sector for 18+ years in Australia and Scotland, across family violence response, specialist support to children, education and health, and across a variety of training roles. She spent the past 3 years working with PUV in a Men's Behaviour Change Program, before returning to training with Safe and Equal.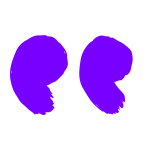 I have a strong sense of social justice, and the elimination of violence against women has always been something I am passionate about. Working in either a family violence training or direct practice role, I feel like I am contributing to it eventually happening - even in a small way.