Kate provides high level customer support to Safe and Equal's training participants, and ensures the smooth delivery of all training and programs. 
Kate recently completed a Bachelor of Science from the University of Melbourne, majoring in Environmental Science. She has held previous client services roles in the aged care sector, and has extensive volunteering experience across animal shelters and a wildlife sanctuary. She currently volunteers at the Commons, a Social Change Library that provides resources for advocacy and campaigning.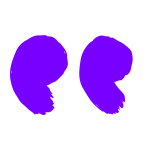 I believe all women have the right to feel safe and respected. In a world free from gender inequality and family violence, I hope women will be able to shine as bright as their potential without fear and restrictions.