Working within the Sector Development Unit, Jessica supports workforce and practice development in the specialist family violence sector with a portfolio that focuses on building the capacity of refuges to accommodate and care for pets.
Jessica has worked in the family violence sector for 10 years in various roles, including working directly with victim survivors of family violence, training and supporting the health sector to align to MARAM.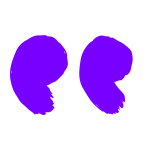 I am passionate about being a part of building solidarity and collective action to drive social change, to create a society where violence, control, shame and discrimination are not experiences in people's lives.