As Executive Assistant, Isabel is responsible for providing a high level of administration, coordination and executive support to Safe and Equal's CEO. 
Isabel is an accomplished Certified Event Manager and has managed numerous large-scale conferences including the annual STOP Domestic Violence Conference (2015-2019). Previously, Isabel worked with the Australian & New Zealand Mental Health Association, supporting the CEO in developing and delivering association activities.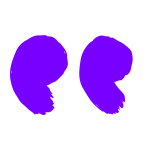 I have had the opportunity to meet and learn from Australia's most notable DFV activists and change-makers, all of which have expanded my knowledge and driven my passion to help end family violence. I acknowledge the crises in our communities and look forward to contributing to meaningful change.