Beth supports the delivery of the Fast Track program, an intensive leadership program designed to increase the supply of knowledgeable and skilled practitioners in both specialist family violence response and primary prevention of VAW management and leadership roles. Beth's role includes supporting all aspects of program deliverables and contributing to the day-to-day project management of the Fast Track program.
Beth previously worked at the VET Development Centre, a not-for-profit organisation that provides continuous professional learning for the VET workforce. She holds extensive experience in the adult professional learning space and has coordinated both fee-for-service and government funded programs.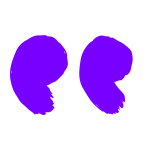 Gender-based violence is a human rights issue, and everyone should be able to live in a world free from inequality and discrimination. I feel so privileged and passionate about working in a female-led organisation applying intersectional feminism to work towards driving social change.